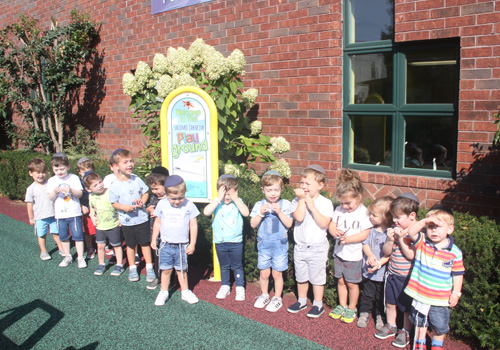 Yeshiva Torah Vodaath, eternally committed to its role in the Ruchnius and spiritual growth of the Flatbush community, opened a separate preschool division in September 2007 at the request of many alumni.
Our Gan Avrohom Yaakov Flatbush Preschool, dedicated in memory of the Rosh Hayeshiva by our Executive Board, instills within its children the values of our time-honored Makom Torah, and serves as a loving portal for talmidim entering into our flagship Yeshiva. It has become a foundation for the growth of our Yeshiva Ketanah.
The Torah Vodaath preschool – both on our main campus and at Gan Avrohom Yaakov – has earned renown for its warmth and high standard, starting our talmidim's chinuch on a superb footing. Our staff work diligently to continue raising the bar, utilizing sophisticated techniques such as firsthand multisensory activities and unit-based learning and playcenters.
With such incredible learning taking place, it's no wonder that the Torah Vodaath Preschool division continues to grow in both enrollment and reputation!
"A child's preschool years are enormously crucial to his success and self-esteem when he is older. The Torah Vodaath Preschool is infused with a special warmth which is conducive to a young boy's early development."
– Mrs. Aviva Miska-Preschool Director
"Each child is an individual, our job is to help each child shine in his own unique way."
– Mrs. Chashi Brand, Educational Consultant
"We operate on the principle of chanochl'naar al pi darko. If a child can't learn effectively the way something has been taught, we change the way we teach so they can learn."
– Mrs. RifkyPerlow, Preschool Curriculum Director
Preschool Faculty
Mrs. Aviva Miska
Preschool Director
Mrs. Chashi Brand
Educational Consultant
Mrs. Rivky Perlow
Curriculum Director
Resources
Additional Forms and Resources
Gallery